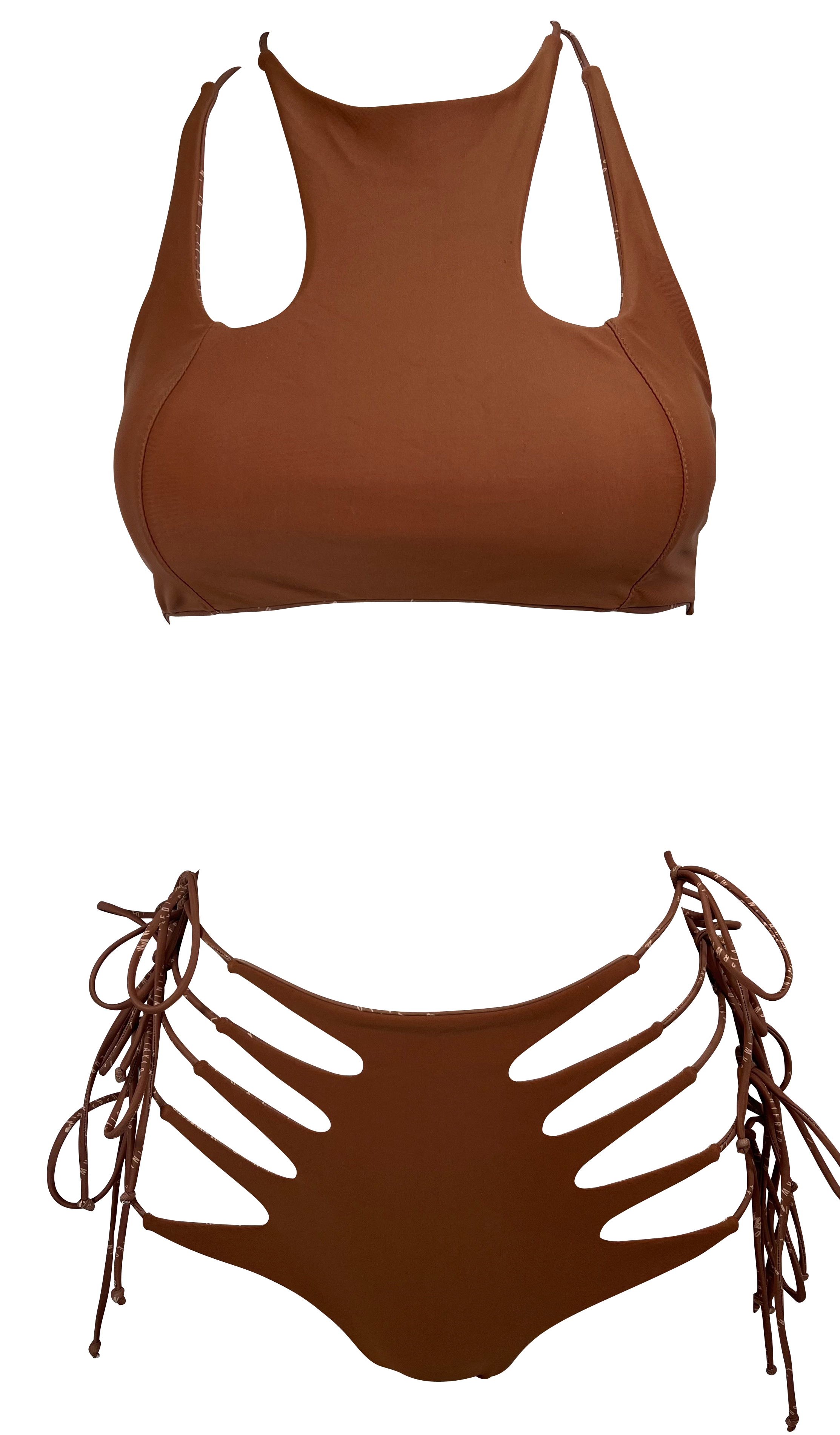 The Lia bottoms hit over the belly button, when worn by women with shorter torsos the Lia set can look more like a one piece.

These bottoms are completely reversible.
This item is a PRE-SALE item. This Winifred Taylor item will not be shipped until production is complete. All updates pertaining to PRE-SALES are communicated via email. Presale items can take from 60-90 days production time, please allow additional time for delivery. If you have any additional questions or concerns please check the FAQ page, or contact info@lovewinifredtaylor.com.
FAQ
How To Measure
Bra: Using measuring tape, measure under your bust ensuring the tape is snug. Take that measurement, round up to the nearest whole number. If the number is even add 4, if odd add 5.
Example: Under bust is 31 1/2" round to 32" add 4, so your bust is 36.
Next measure around your BUST, this is usually nipple level around the body. Once you have that measurement subtract the under bust from the bust, with the reminder follow the cart below to find your cup size.
Waist: Find the smallest part of your torso, the measuring tape should be snug and level leave one finger under measuring for comfort.
Hip: From your waist measure 7" down (may be an in or 2 lower) to the fullest part of hips and bum. Measuring tape should be parallel to floor and snug.
Care
Your WT piece is a work of art, help preserve the art work by following these simple tips and tricks:
Rinse: Be sure to rinse your suit in cold water to remove sand and sunscreen residue right after wear.
Lay Flat: NEVER tumble dry your swimsuit, the heat is no good for the fibers and elastic in your suit.
Rotate: Most suits are made of stretch fabrics. Although these fabrics do snap back, repeated wear with no rest will leave these fabrics stretched out. Rotate your suit wear, do not wear your WT all the time.